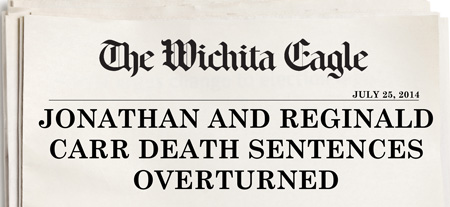 It seemed that even though the families and friends of the Carr Brother victims would have to live with the pain of losing their loved ones, at least justice had been served. They could start picking up the pieces of their broken hearts and lives and move forward as best they could.
But in a stunning 2013 ruling, the Kansas Supreme Court overturned the sentences based on technicalities, thus requiring new trials for the Carr Brothers.
Isn't the Court supposed to uphold law and justice, instead of helping defense attorneys find loopholes for murderers?
And this wasn't the first time. These same justices have overturned death sentences in three other death penalty cases, using similar technicalities to overturn the verdict.